CHARLOTTE, N.C. (September 7) – Loop Communications has made a new addition to its staff, bringing aboard Nan Luciano as Project Manager. Luciano assumed her new role on Wednesday, August 29.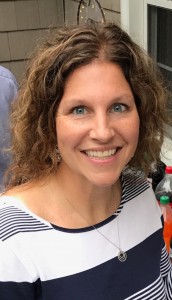 "We're excited to have Nan as a member of our team," said Loop CEO Brian Tolleson. "Her brilliant analytical skills and attention to detail will be invaluable to our team and our business phone system customers."
Luciano's background is heavy in mathematics, in which she earned a B.A. from the State University of New York at Oswego, and an M.S. from Hofstra University. She has taught at many levels, including stints as a Professor of Mathematics at Gibbs College and St. Thomas Aquinas College.
Additionally, Luciano has been an active member of the Cornelius Elementary (N.C.) PTO since 2013, helping the board achieve record donations during her tenure as president in 2017.
Luciano's role at Loop will include managing processes for new customer onboarding and installation.
Welcome aboard, Nan!