Customer Satisfaction is key to our success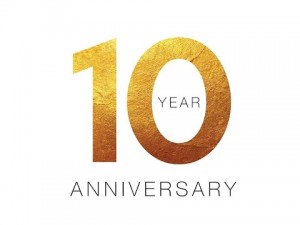 The 10th anniversary marks a significant milestone for the company as we look back on our incredible heritage of talent and accomplishments. Loop Communications is continually investing in new generations of talented staff, and we continue to celebrate long term business relationships with our valued channel partners and customers.
"It has been an amazing journey to work in this industry for the last ten years," said Brian Tolleson, CEO of Loop. "While our business model has evolved as we adjust to the changing market, we have always maintained our commitment to customer service at the core of all that we do."
The quality of our employees and their highly skilled work continues to receive very positive feedback from our customers who highly value our service delivery. Our recognition demonstrates our commitment through the reviews we receive on TrustSpot and the Stevie Awards for customer service.
A warm thank you to all our customers, staff members, and partners.