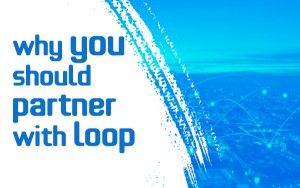 While many VoIP vendors are competing for your business, not all of them are right for you and your customers, and more often than not, they complicate outsourcing VoIP services.
The way we operate is simple: We provide exceptional customer service, and we do not have to lock our customers into contracts.
If you're still considering outsourcing your VoIP services, there are a few reasons why you should partner with us instead of our competitors.
We don't white label our services — and this is in your best interest
Unlike other companies in the VoIP space, we don't white label our services. While this comes as a surprise initially to many MSPs we interact with, eventually, they learn to appreciate our approach after we take the time to explain why white labeling our services aren't in the best interest of the MSP.
Other than taking our services and rebranding them as your own, white labeling doesn't truly solve any of the problems you're facing as an MSP.
For example, you're more than likely tight on resources — including workforce and money — which makes it difficult for you to deliver the superior technical support your customers deserve.
You're also still responsible for everything associated with the service you're delivering, including billing, support, and onboarding.
When you partner with Loop, we take care of everything for you. This partnership allows you to focus on what you know best — IT infrastructure.
 Focus on what you know instead of wasting time learning another space
Many IT professionals aren't familiar with the VoIP space. Do you have the necessary skills to implement phone systems for your clients? If not, don't worry about it. You don't have to be a jack of all trades. There's nothing wrong with sticking with what you know and outsourcing the rest to a company dedicated to ensuring its customers' phone services work.
As we say at Loop: We think about phones all day long, so you never have to.
Since your customers work directly with us, we're always looking for ways to innovate and improve upon the quality of the services we provide, and our framework allows us to do that.
For example, we built our new business phone system infrastructure from the ground up to be able to make changes whenever we need to, without having to rely on any outside vendors for assistance.
It's an enterprise-class, cloud-based business phone system that works around your customers' needs rather than the limitations of antiquated hardware or constraining policies. It's fast, scalable, reliable, and responsive. We know it inside and out. Most importantly, it's flexible.
Because we consider our MSP partners to be true partnerships, we always engage with a partner regarding their customers whether it is jointly troubleshooting an issue or if the customer is just looking for advice.
You get a commission from us when we partner for VoIP services
When your customers use Loop for VoIP, we handle all of the invoices and telecommunications compliance.  You, in turn, will receive a recurring commission for the life of our relationship with the customer.
Here's the best part: Because we only provide voice solutions, we are not competing with you for the managed services business. We know that VoIP quality is only as good as the underlying network which is why we only partner with the best MSPs that have the customers' best interest at the center of their decisions.
While there are so many reasons why you should outsource your VoIP services to Loop, don't forget the following: We don't white label our services, so we take responsibility for everything; partnering with us enables you to focus on what you do best, and you get paid when you send us a referral.