Loop Communications strives to employ technological expertise and a customer-centric approach to make your business function more efficiently. We are pleased to welcome two new members to our VoIP team—helping create more opportunities for growth and offer dedicated support to escalate your business.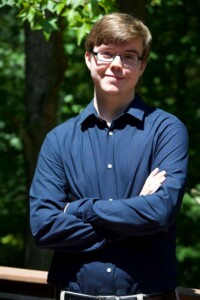 Corey Motte, Support Team:
We are so excited to bring aboard Corey to help support our wonderful customers in technical changes, updates, and answer any questions you may have about how your phone operates. Corey is passionate about customer service and has been in the practice for 6 years with 2 years of experience as an IT Support Analyst. He will soon be pursuing an associate's degree focused on computer programming and is looking forward to growing his knowledge in the IT world. In his free time, Corey enjoys being outdoors, rock climbing, and tinkering with old computer hardware. "We are excited to have Corey join our support team! His IT support and customer service background should lead to an immediate contribution to the team! His coffee recommendations have already made an impact!" -Amanda Proffitt, Director of Operations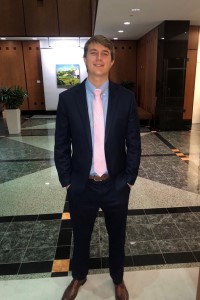 Atticus Ferguson, Inside Sales:
We didn't think one addition was enough, so we are also welcoming, Atticus, who is assisting with customer sales and partnership development. Atticus graduated from East Carolina University in May 2020 with a B.S in Communication. After graduation, he worked an inside sales job targeting small & medium-sized businesses. In his free time, Atticus enjoys cheering on his favorite sports teams, hanging out with friends, and socializing with awesome people! "Atticus has hit the ground running and I can't wait to see what he'll accomplish. His wit, sense of humor, and genuine desire to understand our partners and customers is a great fit for our culture and has already made him a valuable team member." -James McKinney, President.