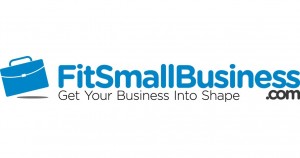 FitSmallBusiness serves as a resource for small business owners in a variety of fields, and we're proud to say that they've included Loop Communications as a featured business. In creating our page on their site, FitSmallBusiness notes Loop's positive ratings after compiling reviews from around the web.
The page includes a summary of reviews, features and pricing, links to other resources on business phone systems, and a place for users to submit their own Loop reviews.
There's also a FitSmallBusiness page containing reviews of other VoIP providers. We encourage you to check it out, and then return here to our Loop vs. the Competition page for more detailed information on how we stack up with the others. We've already examined our offering against RingCentral, Vonage Business, Nextiva and Fonality.
"We appreciate that FitSmallBusiness has included us in its sphere of helpful, reliable resources for small businesses," said Loop Founder/CEO Brian Tolleson. "Our positive online reviews continue to be a source of tremendous pride for our team."
We hate to nitpick, but we found one comment under "Things Loop Communications Does Not Do Well" – a question about how to forward a voicemail. Since we NEVER want a customer's problem to go unaddressed, here's Tolleson's guide on how to handle this issue:
There are multiple ways you can do this:
* You can forward a voicemail after listening to it on your phone (press 8 after listening to the voicemail and follow the instructions).
* You can log into the User Control Panel, and forward a voicemail from there (press the Forward button next to the desired voicemail).
* If you have voicemail to email setup, you can simply forward the email.
If you ever have other questions about how things work, contact us anytime. Also, please visit FitSmallBusiness for help with marketing, financing, retail, e-commerce, technology and more.