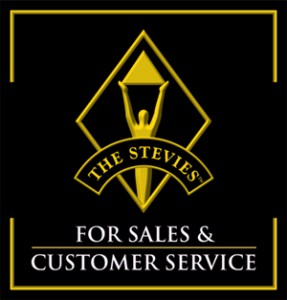 CHARLOTTE (January 17, 2019) – For the second consecutive year, Loop Communications has been named as a finalist in the "Customer Service Department of the Year – Telecommunications" category of The Stevie Awards.
"We're thankful to once again be recognized by The Stevie Awards," said Loop CEO Brian Tolleson. "Excellent customer service is the foundation of our business, and this honor validates our team's dedication."
The Stevie Awards were created in 2002 to honor and generate public recognition of the achievements and positive contributions of organizations and working professionals worldwide. Loop won the People's Choice segment of the award in the same category in 2018 – beating out industry heavyweights such as Google Fiber and Nextiva – and was bestowed with a Silver Stevie Award by the contest's judges.
You can vote for Loop now (and every day through February 8) in the People's Choice competition at the Stevie Awards website. Loop's competition this year in the telecommunications category are Comcast (digital care team) and MetTel.
Winners will be announced at the Stevie Awards banquet, which is scheduled for February 22 at Caesars Palace in Las Vegas.
Learn more about the Stevie Awards for Sales & Customer Service at www.StevieAwards.com/Sales.
About Loop Communications
Loop Communications provides hosted business phone systems with passionate customer service. Our headquarters is in Charlotte, N.C., and we focus on delivering solutions to North Carolina, South Carolina and other states in the southeastern United States.
About The Stevie Awards
Stevie Awards are conferred in seven programs: the Asia-Pacific Stevie Awards, the German Stevie Awards, The American Business Awards®, The International Business Awards®, the Stevie Awards for Great Employers, the Stevie Awards for Women in Business and the Stevie Awards for Sales & Customer Service. Stevie Awards competitions receive more than 12,000 entries each year from organizations in more than 70 nations. Honoring organizations of all types and sizes and the people behind them, the Stevies recognize outstanding performances in the workplace worldwide. Learn more about the Stevie Awards at http://www.StevieAwards.com.