As a modern business owner, you know how important communication is. That's why it's essential to have the right phone system in place. Having a reliable and user-friendly customer portal can make managing your calls and those of your team members a breeze. Loop Communications offers just that and more—a web-based Customer Portal that is accessible from anywhere. This portal helps to manage all aspects of your phone extension, including call forwarding settings, call history, and voicemail. So, what makes this upgraded customer portal so special? Let's take a look!
Streamlined Interface
To start off with, the customer portal has been upgraded with a new look and feel to make navigating online easier than ever before. With streamlined menus, customers can easily access their phone features such as call history (search/filter calls, listen to recordings), voicemail messages, and call forwarding settings with greater speed and efficiency. And the best part? It looks great on any device!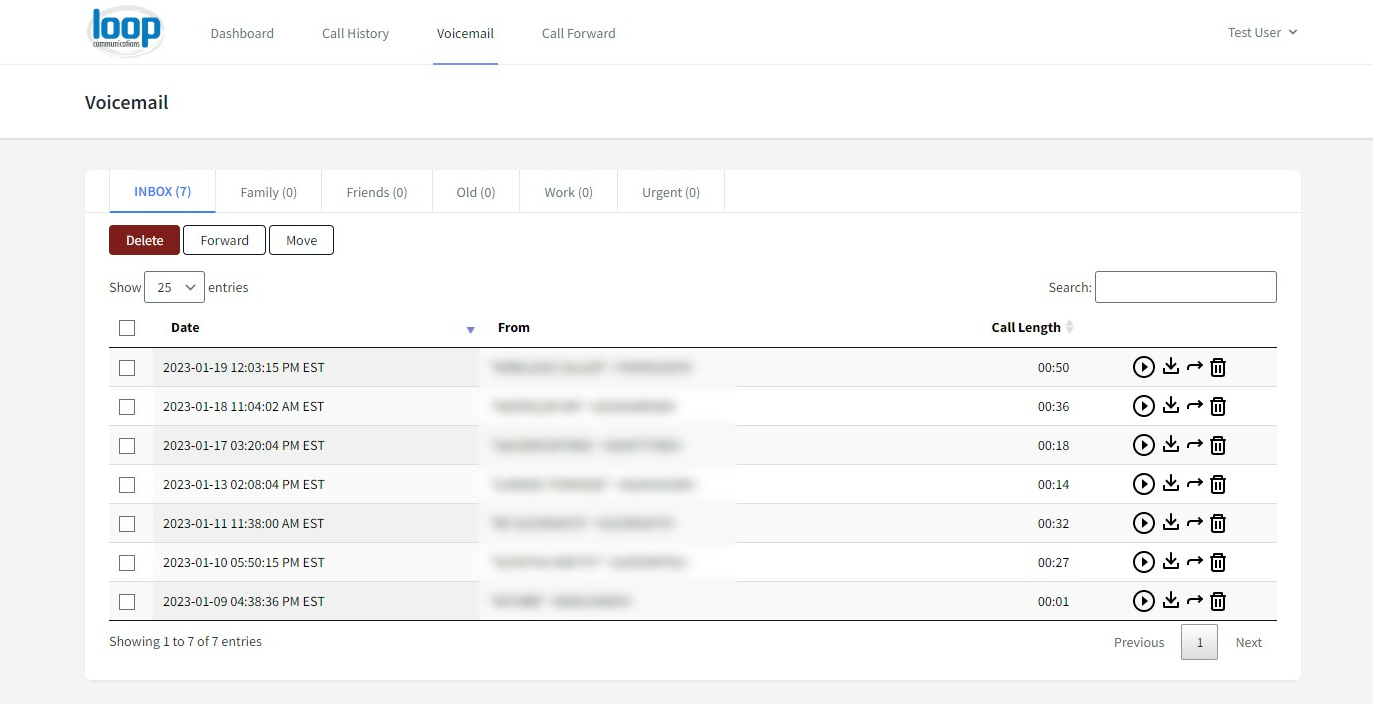 Added Features
The customer portal also comes with added features that weren't previously available. For instance, customers can now access advanced search features within the call history, and brand new export to excel options provide significant improvements to the portal functionality. These advanced features give users more efficient access to their data, enabling faster decisions and better analysis of information. The advanced search functions and ability to export to Excel make it easier than ever for users to keep track of their progress and ensure that nothing gets overlooked.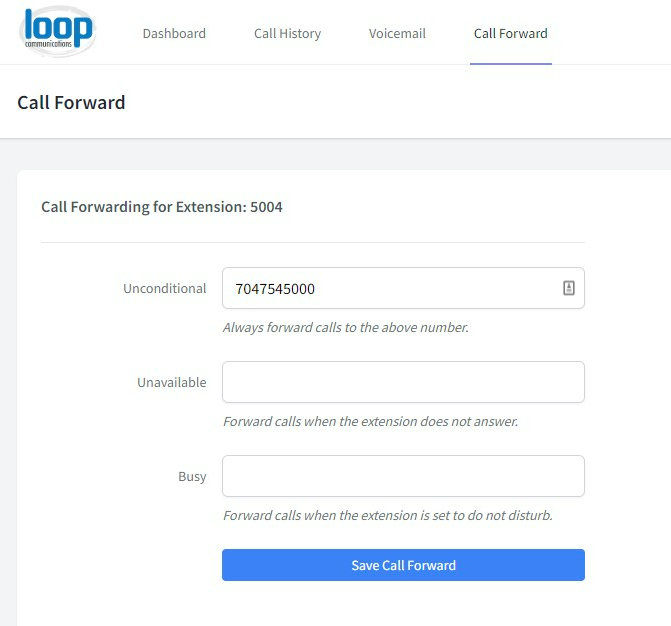 Constant Updates
We make sure that our customers are always up to date with the latest innovations by providing regular updates for their customer portal. This ensures that customers will have access to the most advanced tools needed to run their business phones effectively without missing a beat! Plus, this allows them to keep up with industry trends by having access to the most current technology available at all times.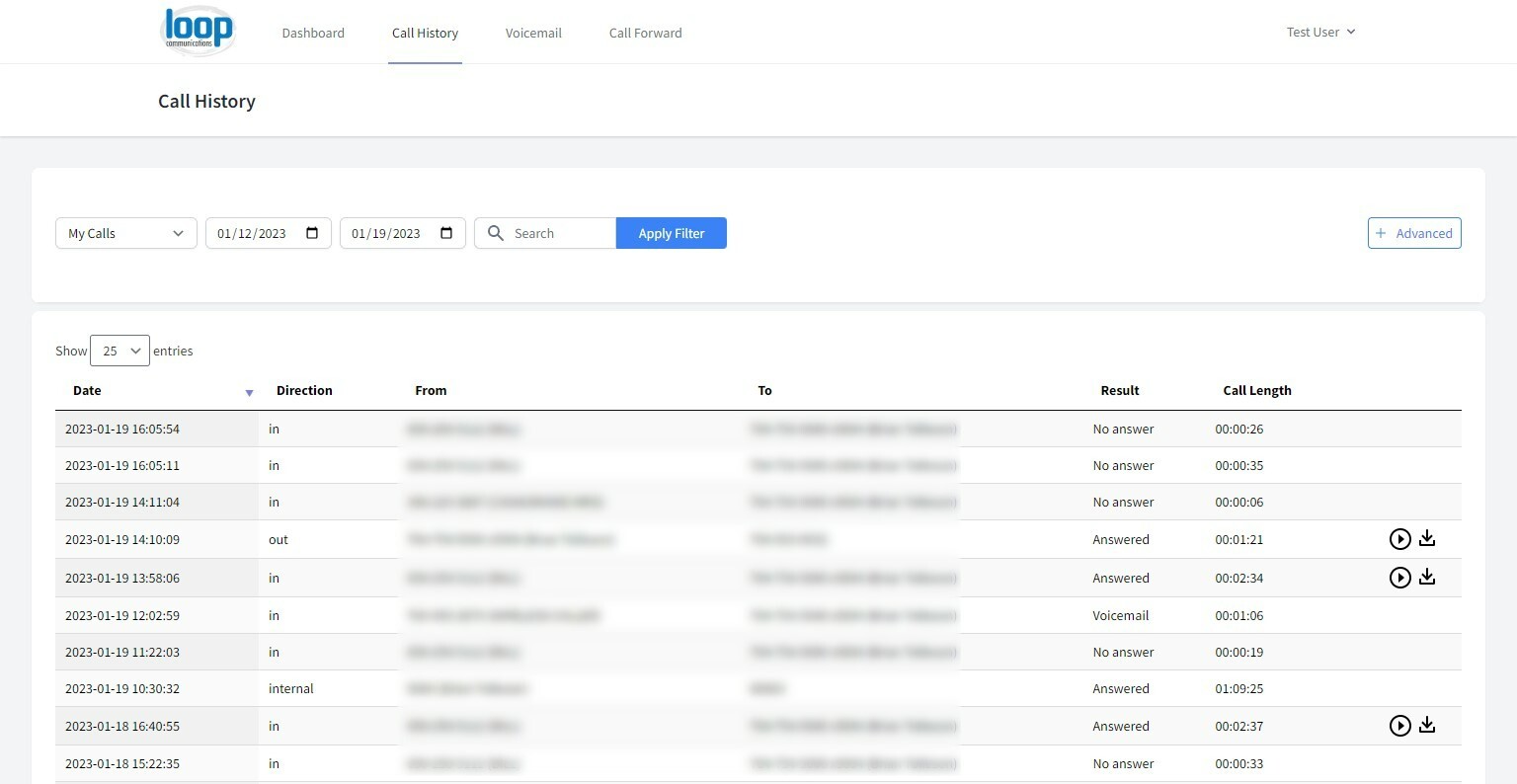 If you are looking for an effective way to manage your calls and those of your team members without breaking the bank, then Loop Communications' web-based customer portal is exactly what you need! With its modernized interface and additional features such as call-forwarding, call history and voicemail messages, it makes managing your business phones easier than ever before —allowing you more time to focus on growing your business instead of worrying about technicalities! Get started today by signing up for Loop Communication's service agreement – you won't regret it!
For more details about the Customer Portal and other great VoIP business phone system features from Loop Communications, contact us now!