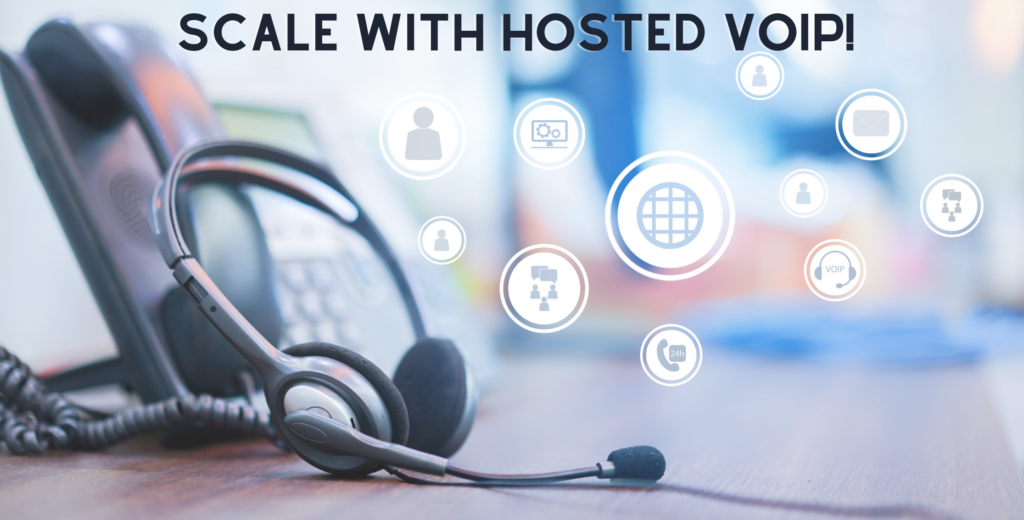 Scale Your MSP Business with Hosted VoIP
Regardless of the size of your IT or Managed Service business, companies often struggle to develop expertise in all areas of technology services. Big or small, most MSP's do not have the bandwidth, expertise, or desire to address all the problems, arising challenges or opportunities, especially with telecommunication systems, like VoIP. As an MSP, partnering with a quality and experienced VoIP provider like Loop Communications can bring your business superior customer support, unlimited features for your customers, and a fully-hosted & managed VoIP Phone System. We handle everything from onboarding your customers to technical changes and updates, or even simply to give advice on how they can best utilize the phone system to operate their business efficiently. We do all the hard work so you don't have to!
Here are 5 Major Ways you Can Scale Your Business with Hosted VoIP
Find a VoIP Provider With:
Top-Rated Customer Service & Technical Support
Ability to Fully-Manage the Phone System
Straight Forward Pricing & Unlimited Features
No Contracts for You or Your Customers
Knowledge & Expertise for Quality Advice
Top-Rated Customer Service & Technical Support
We are hands-on with your customers, guiding and directing every step of the way. We believe in genuine customer relationships and being a catalyst to their business growth. We prefer happy customers with 100% satisfaction in their VoIP experience, so our team strives to continually provide superior customer service and technical support. Loop is ranked #1 in overall customer service according to feedback from our pleased customers on G2Crowd. We also have an average rating of 5 stars in verified reviews on TrustSpot. In addition, we have received the Stevie Award for customer service in the telecommunications department. Deep and lasting service—answering every question, helping with every step of a transition, considering every detail from the customer's perspective—is what makes us different.
Ability to Fully-Manage the Phone System
Our team excels in technical phone support of configurations & changes, updates, activating features, and troubleshooting problems. We fully manage everything for the customer—leaving you more time to do what you do best! We think about phones all day, so you don't have to. Our VoIP is fast, scalable, reliable, and responsive. With improved VoIP technology and a team of engineers to make it work, we have the ability and are happy to fully manage and host VoIP—bringing your customers the best in the industry!
Straight Forward Pricing & Unlimited Features
Our customers save an average of 40-60% per month over a traditional landline, as Loop charges just $17 per month for an extension. No matter how many extensions or where they may be, each extension is still only $17 per month. The price is the same regardless of how many calls are made or received, or how many features you use or ignore. Pricing includes over 40 features such as voicemail to email with text transcription, call recording, and a user control panel. We offer unlimited local and long-distance calling. And there are no added setup, installation, or porting fees. We don't charge extra for the simple things that make your phone operate successfully.
No Contracts for You or Your Customers
We will never lock you or your customers into contracts— We are dedicated to obsessive customer support and continue to work hard to earn you and your customer's business daily. We are sure that when you join with Loop Communications, you and your customers will not be disappointed with the quality of phone service and customer support—we don't need to make your stay—you'll want to!
Knowledge & Expertise for Quality Advice
Loop started as a general technology firm with mastery in multiple things digital to create value for our clients. Cloud migration, mobility solutions, security issues—whatever was needed, we made it happen. Over time, we noticed everyone hated their phone service. We accepted the challenge to create a quality VoIP service and built a business phone system infrastructure form the ground up. Our leadership team and technical support staff are here for you anytime you need technical or marketing advice. We are here to help you succeed as an MSP and bring fresh outside perspectives, innovative solutions, and valuable services to you and your customers.
With the right VoIP partner, MSP's can sell VoIP into virtually any size business. After getting that first foot in the door, which Loop will help you do, your team can grow.
MSP's who are interested in partnership can visit our website and fill out a quick partner application form, call us for a FREE evaluation at 800-586-0321 or, you can email one of our lead team members at [email protected]
We look forward to receiving a call from you!