As Loop Communications continues to be a momentum leader in the VoIP industry, we want to help prepare our Managed Service Provider (MSP) partners for the new year and what challenges lie ahead. Datto's "Global State of the MSP Report: Looking Ahead to 2023" surveyed 1,800 MSPs worldwide on various pivotal topics and questions surrounding the IT industry, and there were several outstanding results compared to previous years.
Loop has comprised the results and discussion below, which shows an overall strong and positive MSP market in the coming year, something we can look forward to!
Let's look at the top results from the survey:
This year there was an 11% increase in break-fix revenue.
56% of respondents' total revenue came from recurring services and 35% from break-fix services.
Telecom remains in the top three for service offerings for MSPs along with Cybersecurity and Data Management.
Most all MSPs now offer some variety of managed security services.
Most MSPs are gravitating towards offering mitigating and monitoring solutions.
75% of MSPs expect to see a conversion to the cloud over the next three years (25% up from last year).
83% of MSPs' top service offering is cloud-based infrastructure design and management.
Now, let's dig deeper and cover the positive outlook and some challenges to expect in 2023 as MSPs remain the core of the IT channel and for small and medium-sized businesses (SMBs) worldwide…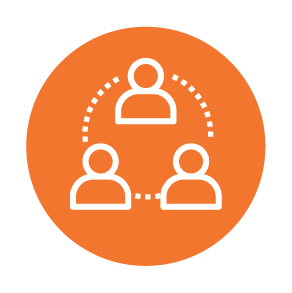 The top two managed services currently offered are Cloud-based infrastructure design and management and office productivity software services. The strongest opportunity for new solutions is centered around collaboration software (26%) and Storage, design & implementation (25%).
It is important for MSPs to continue offering their clients and employees accommodations and support for hybrid, or fully remote workforces—the home office and on-the-go business is a permanent shift. This means, staying current on flexible and "out of office" business options is crucial for keeping up with the trends.
For the second year in a row, 29% of MSPs have said their competition was their biggest challenge with it being difficult to market their business and retain clients. Closely in line were revenue growth, profitability, and acquiring new customers.
Now that SMBs are becoming more in tune with the value of services an MSP can offer, it has created stronger competition as these businesses seek out the best services and tools to fit their needs. Additionally, with the challenge of marketing to customers and maintaining clients, the strategy to gain high-quality leads remains a competition for growing revenue.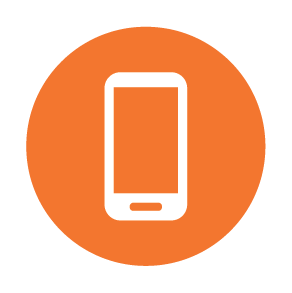 As we quickly approach 2023, here's how Loop Communications can support our MSPs to crush your competition, grow you as one of our VoIP partners, help you find and retain customers, and increase your recurring revenue with little effort:
Converting to the Cloud: Only 7% of MSP workloads are currently in the cloud, yet 75% of survey respondents expect this to rise to 25% within the next three years. Be prepared for the shift towards cloud communications with Loop! Our phone service and features are easy for customers to implement and utilize!
Collaboration Software: Our phone service agreement allows for integration with multiple CRM options at no additional cost. Or, customers can use features like Call Center Queue Reports, Call Recording, and Multi-Location Support to increase collaboration and productivity.
Hybrid Workforce VoIP Features: Provide your customers with flexible business communication options such as Voicemail to Email or Text, Call Forwarding, and Professional Voice Recordings. View more flexibility options here!
Acquiring Customers: All of Loop's partners receive marketing support including an exclusive resource center to aid in the outreach and pitching of VoIP benefits to prospective customers. Check out our public MSP resource page here!
Maintaining Clients: Loop has been awarded Best Support by G2 Crowd for multiple years running. It is true! Our exceptional customer service along with our reliable phones, all-inclusive features, and low prices are what make us one of the top choices in VoIP business communications. We have a 99% customer retention rate over 5 years, hear what our customers have to say here! And, see how we compare to our own competitions here!
Recurring Revenue Growth: Our MSP partners can easily incorporate our VoIP plan into their current service offerings. While we handle every bit of support and your customer's technical requests, you can enjoy a recurring monthly kickback for each customer using our services. This recurring revenue is acquired with minimal effort on your part, and can rest easy knowing our support team is completely US-based and taking great care of your customers.
Loop has added over 40 new MSP partners just this year which has allowed us to upgrade and improve the business operations of thousands of small and medium-sized businesses with our VoIP business phone service. We continue to strive to be a Power Partner in the Telecom industry and couldn't do it without our amazing MSP partners and customers.
If you are interested in learning more about how you can easily integrate our VoIP for business into your service offering, please reach out to us at

[email protected]

or call 800-586-0321